I am again selling photographs.  They will be for sale, along with my jewelry at:


St Paul Lowertown Art Crawl
April 22-24, 2016
Master Framer's
262 E 4th St
St Paul, MN 55101

Peggy's Boutique
November 5-13, 2016
Roseville Skating Center
2661 Civic Center Drive
Roseville, MN 55113



Celebrate Art




Date for 2016 not set yet




Har Mar Mall




Snelling and County Road B, Roseville MN




This is a holiday season store featuring artists from the Studio10 Gallery (now closed) from Har Mar Mall

. 

Check their website each fall for our current location.




Celebrateart.8k.com




I have published a book of photographs from Como Park's Japanese Garden in St Paul, Minnesota.  I have been a volunteer gardener there for more than 20 years.  This book is a photographic stroll through the garden with photos taken from 2006-2010.
A Stroll Through
Como Park's Japanese Garden - photo book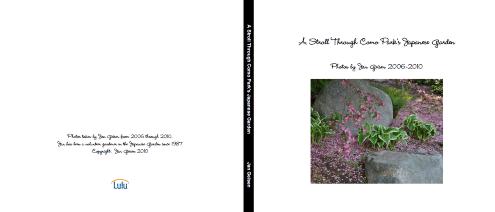 Architectural, Abstracts
,
and Photo Manipulations
| | | |
| --- | --- | --- |
|   |   |   |
|   |   |   |
|   |   |   |
|   |   |   |
|   |  Copyright Jan Geisen 2011 |   |
500Front and back covers of photo book on Como Park's Japanese Garden

Front and Back Cover - Photobook